Music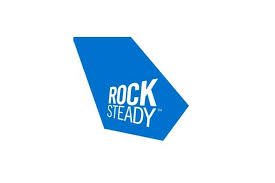 At Springfield Primary School we pride ourselves on the breadth of musical opportunities that we offer our children. Ofsted noted Music as a strength in their June 2022 inspection, observing in their discussions that 'resourcing and breadth of music is meeting the needs of all pupils' and that they saw '100% participation… pupils are well prepared for the next stage in education'. We were one of the first schools in Bedford Borough to be presented with a Music Mark in 2019, an award that we have consistently maintained since.
All children receive lessons from our Specialist Music Coordinator. Class music lessons follow the Global Curriculum and provide all children with opportunities to listen, appraise, perform and compose. Each Summer Term every child in KS2 is taught an instrument through WCIT (Whole Class Instrumental Tuition). Recent instruments offered include djembe, ukulele and keyboard. Our weekly singing assembly is popular with pupils and provides the opportunity to learn seasonal and inspirational songs, boosting wellbeing and building a sense of community whilst developing performance skills. After extensive examination of our curriculum as part of their Music Deep Dive, Ofsted concluded that the 'music curriculum is well sequenced' and that 'new knowledge and skills are developed through the school'.
For younger pupils who have additional needs, lessons are based on the principles of Interactive Music Making, a music therapy based approach to supporting children's development. Ofsted observed how music is 'fully inclusive across the school, including pupils with significant needs'.
We offer our children multiple performance opportunities throughout the year with their classes. These include our annual Harvest Festival and Christmas Service, visits to local care homes, etc. Those children who are learning instruments are given the chance to perform solos at these events, plus in assemblies and at other occasions. We regularly take children from Key Stage 2 to Young Voices and we have recently performed at Wembley Arena and the Resorts World Arena, Birmingham as part of this massed schools' choir and alongside inspirational professional artists.
We provide opportunities for the children at Springfield to experience musical events given by visiting professional musicians and performers from a wide range of musical genres. Through the Gigs4Kids programme provided by Music for Bedford Borough and staff connections we have recently had visits from a rock band, a saxophone and recorder specialist, a media composer, a theatre company and more. We work closely with Music for Bedford Borough (our regional Music Hub) and other local organisations and regularly collaborate on joint projects, helping to support the development of music education in other schools. Ofsted described how our Specialist Coordinator of Music demonstrates 'excellent subject leadership and understanding of curriculum'.
Each week specialist instrumental teachers from Bedford Music Cooperative visit Springfield Primary, giving children the opportunity to learn a choice of musical instruments with skilled and qualified teachers. We currently have the following teachers and instruments available:
Mrs Brown - violin
Mr Geanga - guitar
Mrs Mason - recorder, oboe, flute and saxophone
Ms Tait - piano, keyboard and voice
We also host Rocksteady lessons at Springfield Primary. Rocksteady is very different to 'traditional' skills based instrument lessons and does not replace these. Instead it provides a chance for children to experience playing and performing in a group, building confidence and transferable life skills in the process. Children participating in Rocksteady lessons give a termly performance to their peers and families. More information can be found on the Rocksteady website www.rocksteadymusicschool.com.
In addition to instrumental lessons we run a variety of musical extracurricular clubs. These vary each term. Recent offerings include Springfield Singers (our KS2 choir), Singing Playgrounds (for Years 1-3 at lunchtime), Springfield Stars (a KS1 singing group), Ukulele Pathways and Recorder Pathways.